What Not to Fix When Selling a House
When selling a house, there are often repairs that need to be done. However, in order to save time and money, the trick is to figure out which of these repairs are necessary and which aren't. So, we'll tackle the idea of what not to fix when selling a house, instead of focusing on the number of repairs you should do.
If you're trying to sell a house, one of the first questions you'll be asking is around whether to sell it as is, make some repairs, or do all the repairs and renovations possible. This will all depend on the condition of your house and the real estate market. Before you list a property, let's take a quick look at which repairs will give you a good ROI, and which would be a waste of time and money.
Repairs that provide a bad ROI when selling a house
Home sellers often make the mistake of thinking that any repairs they do to a property will lead to a good return on investment, however this is not always the case. Certain repairs simply won't be worth the time and effort, so let's take a look at some of the repairs that you don't need to worry about.
1. Cosmetic flaws
From minor scratches on the floor, to outdated bathroom finishes, cosmetic flaws are not essential to the sale of your home and won't give you a good return on your investment. Focus on the bigger issues at hand that could prevent your home from passing its inspection, and don't waste your money on replacing all the tiles in a room due to a few small cracks, for instance.
2. Cracks in the driveway or walkway
While you may be wondering
how to improve curb appeal
, this doesn't mean that your home exterior needs to be perfect. Cracks are common in the paving of driveways and walkways and re-doing the paving of the entire section is going to cost more than it's worth. Particularly if the cracks are small. If the cracks are a hazard for driving or walking then by all means, spend the money on fixing them, but otherwise, you're spending a whole lot that you won't see a return on.
3. Buying new appliances
If your appliances are old and outdated, this can be a deterrent for home buyers and certainly take away from the value of the home to an extent. However, it's not worth buying new, expensive appliances just to get your home sold. If your appliances need to be replaced, you can buy used ones instead, and get newer appliances without having to spend a lot on the latest options.

4. Partial upgrades
You may want to repair or replace certain parts of a room, to upgrade it, but not the entire room. For example, in your bathroom, you may want to replace a faucet and buy an entire new vanity. However, the rest of the bathroom will still be outdated, so unless you plan on doing a full remodel of the room, it might be better to leave it the way it is because a smaller repair or upgrade may not be worth the time or money.

5. Adding a bathroom
While this may sound like a good idea and can add value to your overall home price, the addition of a bathroom is expensive and will only recoup about 50% of the value. This may not be worth it if you're planning on selling your home right away and can't enjoy the benefits of an extra bathroom.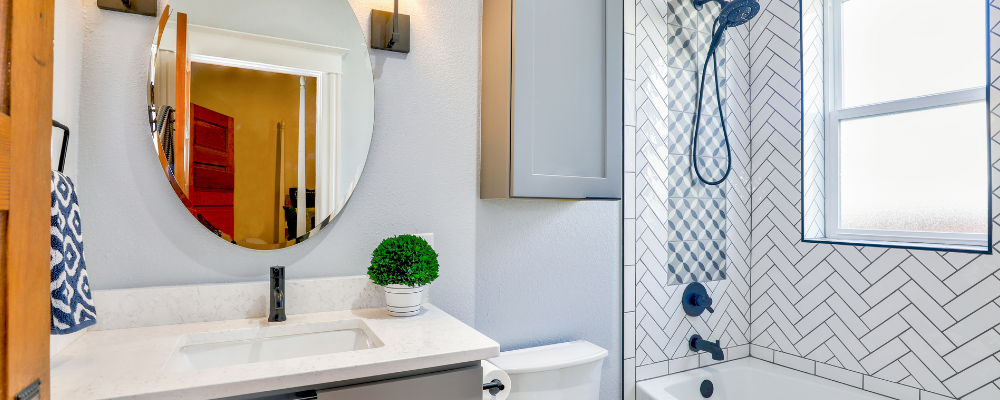 6. Replacing removable items
Don't bother replacing items that can easily be removed, for example window treatments or valances. The average cost of window treatments is around $715, and this isn't your cost to carry because the new owner may want different décor, in which case you won't get a return on your investment at all. Don't bother replacing items that are removable, the return on this won't be high enough to justify it.
Repairs that provide a good ROI when selling a house
There are many repairs that you can do to a house that will give you a good return on your investment and
renovations that increase home value
, so we've outlined a few here.
1. Water leaks and drainage issues
Water damage can cause serious problems in the home, so replacing your hot water heater or anything else that may be causing a leak is imperative for your home sale. Home buyers are highly unlikely to buy a home that has water damage or could continue to be damaged, so this is a major hazard that cannot be left.
2. Electrical problems
Outdated wiring and panels pose a fire risk in houses, so this is important to repair. It's also necessary for the sale of the home because it's unlikely that you'll pass a home inspection without fixing the electrical problems, so the return on investment here speaks for itself.
3. Painting
One of the most affordable and most effective upgrades you can do to your home, particularly if the paint is chipping or damaged, is to repaint. It's cost effective and adds more appeal to home buyers, which helps to get your home sold quicker. Don't forget to paint the ceilings as well, especially if they're older and stained. It's an easy way to give your home a facelift without breaking the bank.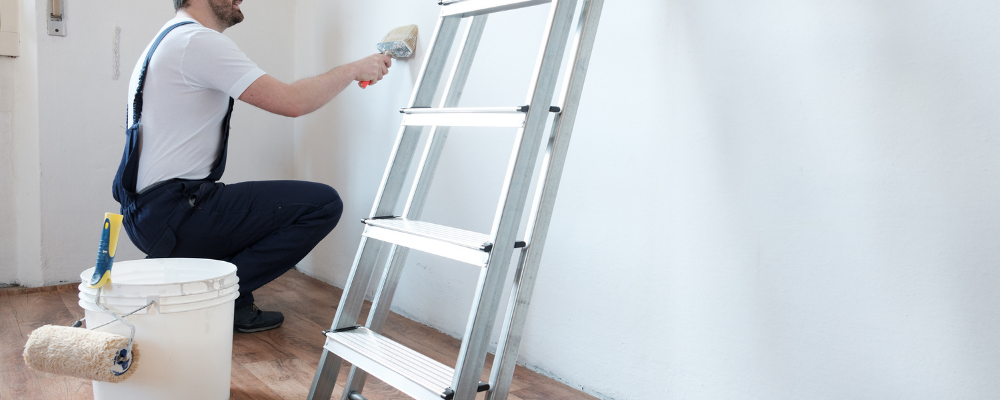 4. Hardwood floors
If you've got old carpets that need replacing, it's a good idea to pull them up and use the hardwood flooring underneath. Today's home buyers find hardwood floors very appealing, so the return on investment with hardwood floors would be well worth it.

5. Kitchen remodel
Instead of doing odd repair jobs in your kitchen, consider doing a kitchen remodel. If you can't do a major remodel, do a minor one that includes things like refurbishing the cabinets, new faucets, new fittings and a fresh coat of paint. Painting your kitchen can add an entirely new feel to it and basic hardware can be replaced without breaking the bank. A kitchen remodel will give you one of the highest returns on investment for your house.
6. Bathroom remodel
In the same vein, a bathroom remodel can have a similar effect to the kitchen. If a bathroom has a lot of repairs that need to be done before you can put your home on the market, you may as well remodel the bathroom and upgrade it. If you don't want to do a full remodel, you can simply replace fixtures, refinish the surfaces and paint your bathroom to give it a fresh feel. This will fetch a high return on investment when it comes time to sell.
Things that make a house unsellable
Here are 8 of the most common things that make a house difficult, or even impossible, to sell:
A hefty price tag: A house that is priced too high will be difficult to sell because it simply isn't worth the price that it's listed at. It's important to price your house according to the housing market in the area, at a fair market value, if you'd like to sell your house fast or at all.
Mold and dampness: Things like mold and damp areas in a house can be detrimental to the sale of house. For houses with basements this is a common issue and it's vital to get the ventilation right and use dehumidifiers if need be.
Not enough light: A common problem that many sellers may not think of is whether their house is light enough. The more natural light the better, because darker homes take longer to sell and can even leave a house standing on the market.
Pest problems: Make sure that your house is free of infestations of wood borer, bees, ants and any other pests. These are an immediate deterrent for home buyers and would make the house extremely difficult, if not impossible, to sell.
Gas, electric or water issues: These are usually deal breakers in the sale of a home, because these problems can be costly to fix and would put home buyers off immediately, if not make the home inspection impossible to pass.
Odours: A bad smell can make a house unsellable quite easily, as pungent odors can be the only thing a potential buyer remembers about the house. Get rid of any odors before you put your home on the market to stand the best chance of getting your house sold.
Outdated interior: Outdates décor and the interior of a home can be a major drawback for buyers, and this includes dust, dirt and clutter. Having a clean home, with modern décor and interior goes a long way towards getting it sold.
Location: This is something outside of your control by the time you're selling the house, but the location is of vital importance in the sale. For example, a house that is near a noisy road may take longer to sell, and if the location is difficult enough, the property may not sell at all.
Is it worth it to fix up a house before selling?
There are some homes that simply aren't worth fixing up if there are extensive repairs needed. A new coat of paint is one thing, but major repair work is another. In these cases, it can sometimes be worthwhile selling to contractors or investors who are going to flip the house. The trick here is to price the home low enough to get multiple offers and create a bidding war. However, bear in mind that anyone buying the home to fix it up, will likely offer a much lower price.
Some of the minimum improvements which will give you a good idea of
what to fix before selling a house
:
Patch holes and cracks in the walls and ceiling
Repair leaky faucets
Fix any broken appliances
HVAC system repairs
Broken windows
Roof damage
These should include any other repairs that need to be made to get the house up to code. Leaving any code violations in place will mean that the property doesn't pass home inspection and therefore a sale will not go through.
When deciding if you should make any repairs to your home before selling it, weigh up the ROI of the improvements against the home's current market value after the projects are finished. If the ROI isn't good enough, the project may not be worth completing, however some projects are necessary to get your house up to code.
It's easy to get caught up in trying to repair every little thing before selling a house, but we hope that we've shown you that this may not be necessary. It's possible to repair only the necessary issues without breaking the bank, and still make sure that your house gets sold at a reasonable price. Once you've decided to sell, make a list of the repairs that your home needs and go through the list carefully to see what is necessary, and what's simply not worth the money.

Article courtesy of New Silver and can be found at https://tinyurl.com/yc8jrkjv